Water Coolers & Dispensers in Oxford
Oxford is a city in the county of Oxfordshire. It is one of the largest cities in the UK, and one of the fastest growing and most ethnically diverse cities in the UK. The city is known worldwide, due to the prestigious University of Oxford, which is the oldest university in the England and of the most highly regarded educational institutes in the world. Buildings in Oxford, have been built to demonstrate notable examples of every English architectural period since the late Saxon period. Oxford has a broad economic base, its industries include motor manufacturing, education, publishing and a large number of information technology and science-based businesses, some being academic offshoots. Its broad economic base combined with its infrastructure has seen Oxford become a large business community which is why Thirsty Work has grown to become one the largest local suppliers of water coolers and water dispensers for Oxford businesses.
For over twenty years' we have been supplying businesses in the UK with their water coolers and dispensers. We have grown to become one of largest local water cooler suppliers, offering a full range of bottled and mains fed water coolers, hot water dispensers, and more. We are approved by the British Water Cooler Association (BWCA). This gives you the reassurance that our bottling, installation and maintenance procedures are carried out to the highest hygiene and quality standards. If you would like to find out more, about what Thirsty Work can do for your business then, have a look through our website or contact one of our water experts, who will be able to help you out.
We offer businesses a range of bottled water coolers, mains fed water coolers and hot water dispensers.
More Details
More Details
More Details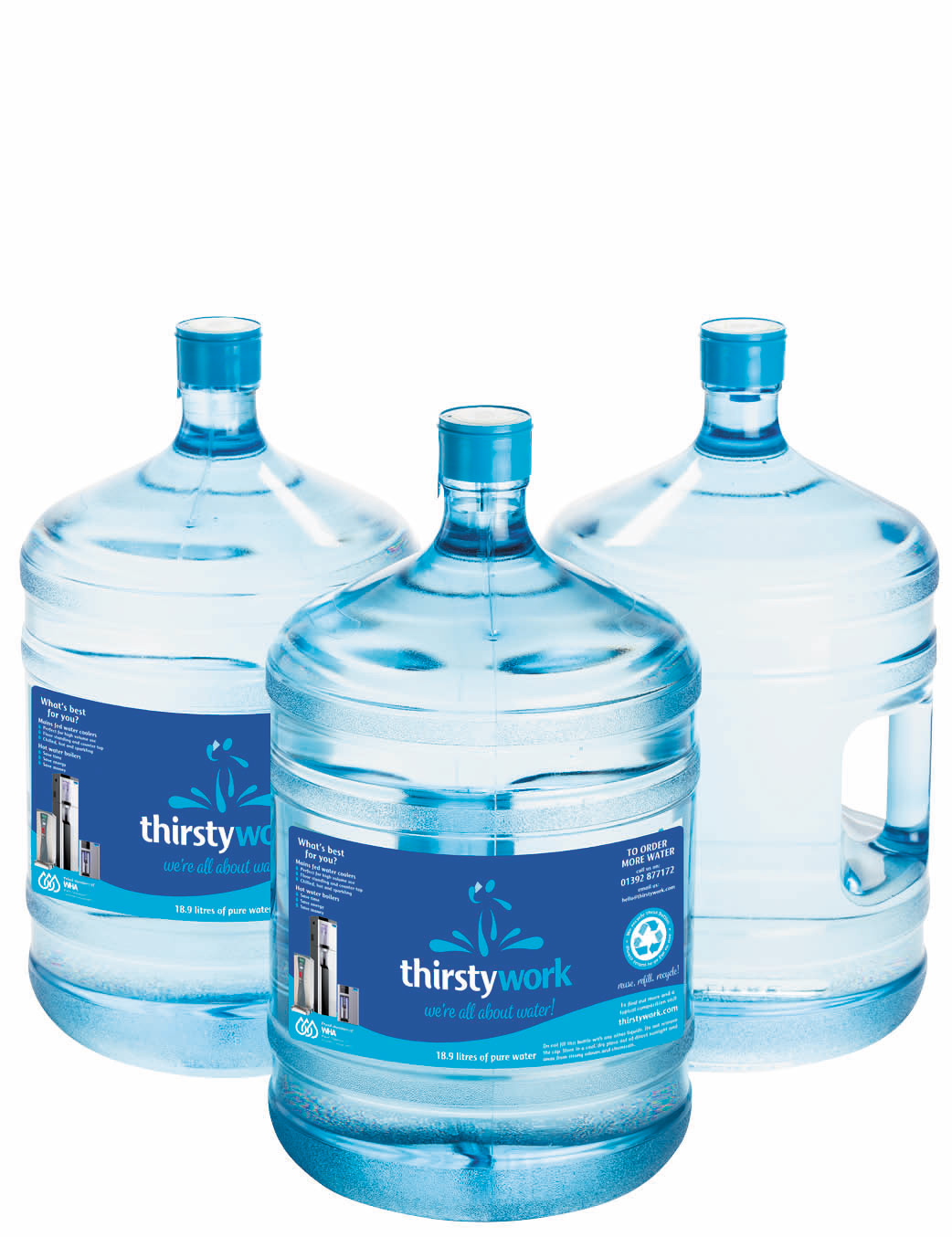 More Details
Unparalleled Service
Whether it's a bottled water cooler or mains fed water dispenser, our installation process and servicing packages have been designed to give you total peace of mind. Every Thirsty Work dispenser is delivered and installed by a fully qualified engineer. Our maintenance packages included in the rental of the unit include, twice yearly servicing, filter changes, all parts, and any deliveries or call outs. Our servicing packages will mean you have nothing to worry about when you choose Thirsty Work as your office water dispenser service provider. Talk to our team of water experts, to find out what is covered with our service package.
More Details
Range of Dispensers

>

---

Service & Aftercare

>

---

Knowledge & Expertise

>
Get a quote, and find out more information from our water experts.