Water Coolers & Dispensers in Chippenham
Chippenham is a large market town in the county of Wiltshire. Chippenham has become a major commuter town due to its convenient location, and its development of infrastructure. Chippenham's economy has been built on commuting with residents having access to workplaces in Bath, Bristol, Swindon and even London, due to the motorway and rail networks that allow residents to commute to these cities. Chippenham also has a strong business community with a number of large and small businesses being based in its industrial and business parks. Thirsty Work is one of the leading suppliers of water cooler and water dispensers for businesses in Chippenham and its surrounding areas.
For over twenty years' we have been supplying businesses in the UK with their water coolers and dispensers. We have grown to become one of largest local water cooler suppliers, offering a full range of bottled and mains fed water coolers, hot water dispensers, and more. We are approved by the British Water Cooler Association (BWCA). This gives you the reassurance that our bottling, installation and maintenance procedures are carried out to the highest hygiene and quality standards. If you would like to find out more, about what Thirsty Work can do for your business then, have a look through our website or contact one of our water experts, who will be able to help you out.
We offer businesses a range of bottled water coolers, mains fed water coolers and hot water dispensers.
More Details
More Details
More Details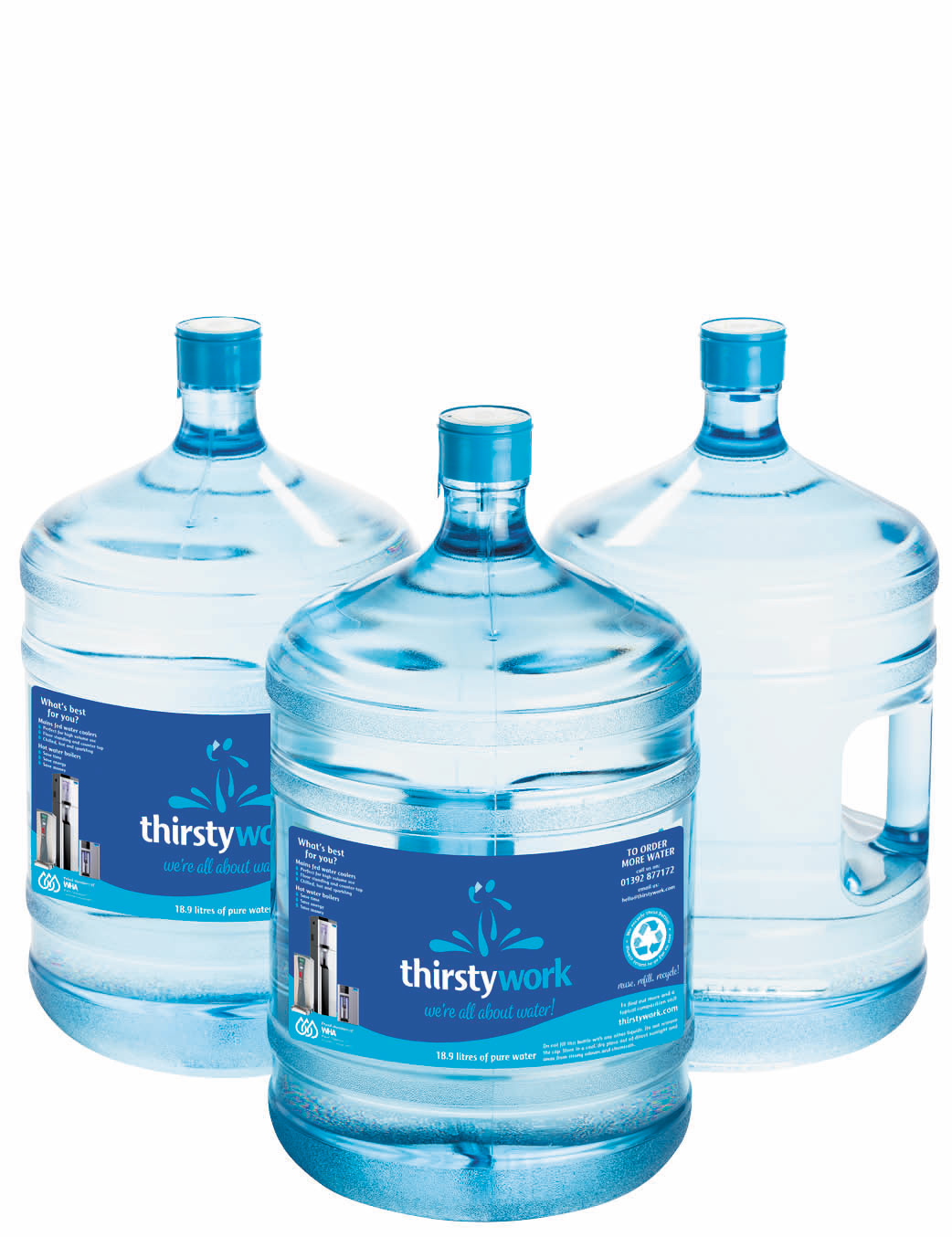 More Details
A Wide Selection of Water Coolers & Dispensers
Thirsty Work offers a range of water coolers & dispensers for all workplaces. Our water dispensers are designed to suit every space. We offer businesses a range of dispensers, which can provide endless cold water, with additional hot and sparkling options available to. Our dispensers come in a range of free-standing and countertop models to accommodate your work space. So, if you're looking for a water cooler or dispenser which will provide the highest quality of drinking water for you and your staff, then Thirsty Work have got what you are looking for. Find the right dispenser for you by looking at our range, or contact us directly for expert advice.
Read more
Service & Aftercare

>

---

Range of Dispensers

>

---

Knowledge & Expertise

>
Get a quote, and find out more information from our water experts.